Our goal is to help your business be even more successful. We focus on client service, helping your business grow, and building your brand in your industry. Not every marketing service is right for – or needed by – every business. We only recommend the services that will have a positive impact for your bottom line, and grow your brand in the marketplace.
Our core values focus on client service, competence in execution, courage and honesty in all our business dealings. We foster a culture of teamwork, where every CMS Team Member receives an opportunity to grow professionally and personally.
With nearly 75 years of combined experience, the CMS Team has an extensive and diverse background in marketing within a variety of industries, including:
computer hardware
computer software and cloud software systems
industrial manufacturing
health care
commercial real estate
home building
computer products for military and law enforcement
retail
hospitality & restaurant
telecommunications & call center
higher education (for-profit)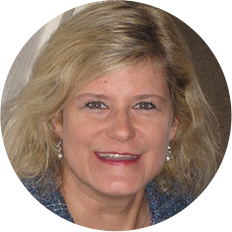 Barbara Sanner founded the company in 2011, finally realizing her lifelong goal of starting her own business.
Her career began in primary research, focusing on market research, demand analysis, and customer satisfaction. This experience formed the foundation for the rest of her career, where she based all future marketing efforts on bottom-line results, key performance metrics, and return on investment.
Now, with nearly 30 years of marketing experience, she brings that same focus to each of CMS' clients. Working with a true passion for all things marketing, she studies the advertising and communications fields, using real-life examples as the foundation for improved marketing campaigns.
Each of CMS' Team Members also brings a strong commitment to excellence and client service. Stemming from diverse industries, each has a broad range of marketing experience, and brings their unique style, personality and strengths to the CMS organization.